This page provides Notice of Race, Registration and other info
for lake and area regattas.
Check the race calendar for other event dates. Follow this link for detailed information and policies about scheduling the club facilities. Please review these and follow the checklist when scheduling an event.
For information about prior years regattas, go to:
2018
CSC Activities Canceled Through March 27th
Hello CSC Family,

In light of the response and recommendations from our community's and nation's leaders in response to COVID-19 and in an abundance of caution, we have made the decision to cancel organized activities at CSC through March 27th.  This include our Sunday Racing Program, other fleet racing on other days of the week, any private parties and our April First Friday Party.  During that time, we will evaluate the situation and decide if we need to extend the cancellations.  However, we are not closing the club and members are free to use the club as they see fit.  However, but we strongly discourage large gatherings and for people to use good judgement so as not to expose themselves and others. 
 
Please know that we put a lot of thought into making this decision.  We have consulted the opinions of many of the members of the board, past commodores, other members and a member of the faculty at UT Southwestern.  By all accounts, the virus appears to be spreading and we don't know who has it or how many have it.  Our understanding is there is a lot we still don't know about this virus but there is a concern that it may last for days on hard surfaces.  We strongly believe this is the responsible action to take and we appreciate your understanding and support.
 
While members could make individual choices whether or not to come to the club and risk infection, we felt that our responsibility to the community to try to stem the spread of the virus dictates our decision, so that people don't unknowing infect others and even others that come to CSC later and pick up the virus that may be, for example, continuing to live on a hard surface, e.g., in and around the club house, the key pads, the bathrooms.
 
We will continue to evaluate the situation.
 
Steve Benenson
Commodore
---
2020-21 CSC Race Calendar

The entire 2020-21 CSC race calendar with regatta schedule, race committee assignments, etc. is available in pdf format. All events through June 2020 have been entered on the club calendar.
---
2019 CSC Regatta Schedule

January 25-26 Laser Rock the Ice Regatta
March 14-21 Special Olympics World Games
March 23-24 Annual Dallas Blowout RC Regatta
April 13-14 Commodore's Cup Regatta - Postponed
April 27 Corinthian Fleet Captain's Challenge
May 4 Corinthian Fleet Hired Gun Regatta
May 26-27 Snipe SW District Regatta
June 8-9 Butterfly Wrangle Regatta - Postponed
July 13 Corinthian Fleet Moonlight Regatta
September 7-8 Rock the Rock Youth Regatta
September 13-15 Flying Scot Wife-Husband National Championship
September 21 CSC Club Championship
September 28 Corinthian Fleet Single Hand Regatta
October 5 Corinthian Fleet Hang Ten Regatta
October 12 State Fair Regatta
October 19-20 Flying Scot Open House
October 26 Corinthian Harvester Cup
---
New Kill Switch Law Goes into Effect Sept 1st

"Kali's Law," named after 16-year-old who died in a boating accident, goes into effect on Sept 1, 2019 and will require anyone operating a boat under 26 feet in length to wear a "kill switch" lanyard. That means if the operator of the boat is thrown overboard or fall from the controls, the kill switch would be triggered, shutting off the engine. IT'S THE LAW and it is smart boating. The signage above is now on all CSC powerboats.
---
------ Regatta Results ------
---
Rock the Ice Regatta
Laser Fleet
January 25-26, 2020
---
Flying Scot® Open House Regatta
October 19-20, 2019
Notice of Race
Updated 9-26-2019
Sailing Instructions

---
US Sailing
Advanced Race Management Seminar
Corinthian Sailing Club
November 9-10, 2019
---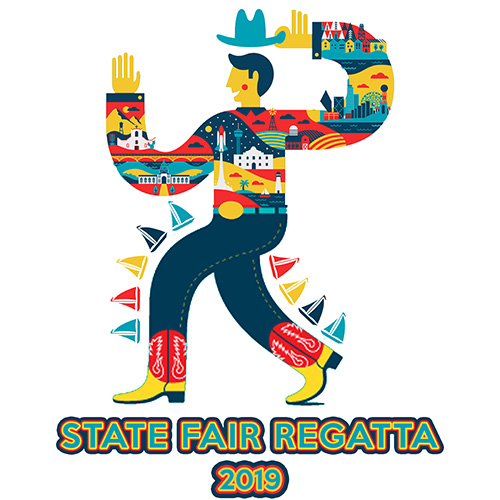 State Fair Regatta
October 12, 2019
---
Corinthian Fleet Hang Ten Regatta
October 5, 2019
---
Corinthian Fleet Single Hand Regatta
September 28, 2019
---
CSC Club Championship
September 21, 2019
2019 CSC Club Champion is Griffiin Orr
Results and Photos
---
Flying Scot® Wife-Husband National Championship
September 13-15, 2019
Notice of Race, Registration and Information
---
The Rock ther Rock Regatta
TSA Youth Circuit Regatta
September 7-8, 2019
Notice of Race
Sailing Instructions
Registration, Registrants and Results
---
Butterfly Wrangle Regatta
June 8-9, 2019
Notice of Race
Online Registration
Results
---

83rd Annual Southwestern Snipe Regatta
May 26-27, 2019
Notice of Race and Registration
Results
Photos on Facebook by Kaili Stehel
---
Corinthian Fleet
Hired Gun Regatta
May 5, 2019
---
Commodores Cup Regatta
April 13-14, 2019
---
Corinthian Fleet Hang Ten Regatta
March 23, 2019
Notice of Race and Sailing Instructions
---
CSC Special Olympics
2019 World Games
March 14-21 Abu Dhabi
Steve Comen is the US Special Olympics sailing team coach. Tyler Dodson and Roland Foerster from CSC, are one of the two teams representing the US.
Roland in the news.
Roland and Tyler finished 2nd

---
Laser Rock the Ice Regatta
January 26-27, 2019

---
Sunday Racing

---
Wednesday Night Racing
First warning signal is at 6:30 p.m.
See SIs below for details.
---
St. Petersburg Yacht Club Trophy
The Corinthian Sailing Club announces that its' members have won the prestigious US Sailing St. Petersburg Trophy for CSC's race management and hosting the Championship of Champions in 2011. Congratulations to Mark Foster PRO, regatta chair Bob Gough and 2011 Commodore Jim O'Connor and to the many volunteers who helped. This honor is bestowed on a club that is recognized for its' excellence in race management.

CSC also won the St. Petersburg Trophy in 1986 for hosting the National Team Racing Championship.
---
The new Racing Rules for Sailing went into effect on January 1, 2017. If you are a member of US Sailing, you will receive a new rule book. If not you may order a rule book from US Sailing or view/download the new rules from the World Sailing site.
---
Send a note to the webmaster or Vice Commodore if you know of additional events that need to be captured.
Detailed information and policies are about
scheduling the club
are available.
Other TSA Junior Regattas. Also checkout the Youth Sailing Forum which has been added to this site for notices and discussion relative to the CSC and TSA youth sailing programs.